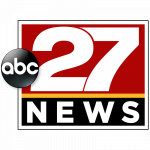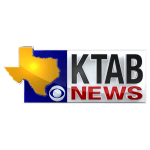 Your Valuable Home Podcast Announces new Podcast/You Tube Series, "The Coolest Neighborhoods in America
WASHINGTON CROSSING, PA, USA / January 12, 2023 /EINPresswire.com/ — Washington Crossing, PA – Marking the anniversary of its second year in podcasting, Your Valuable Home (YVH) has launched its first ever YouTube/podcast series, The Coolest Neighborhoods in America.
The Your Valuable Home audience is made up of homeowners and residential real estate investors in 45 states across America. YVH tallies between 4,500 to more than 5,000 downloads a month with its 52 weekly releases.
According to Ron Melk, producer and co-host, "Your Valuable Home is not a home improvement show in the strictest sense. Our content – particularly the featured segments that comprise about half of each podcast – is driven by our mission, which is to help homeowners and residential real estate investors build wealth with real estate and make the most of their communities."
Kevin Kennedy, YVH host and a working contractor, added "We are not about DIY or flipping. We are about buying wisely and holding to build wealth, hiring the right contractor to do the right job at the right price, and stimulating community improvement for the common good."
Series Showcases Cool Neighborhoods with Distinct Architectural Styles The Coolest Neighborhoods series was driven by the YVH audience's broad spectrum of interests in residential real estate and community improvement. The choice of subject neighborhoods was guided by a concentration of residences with historically significant architectural styles.
The first release in the YouTube/podcast series, distributed this past weekend, highlights multiple neighborhoods in the Philadelphia area with high concentrations of Mid-century Modern (Mid Mod) architecture. https://youtu.be/7RWvGC6gApg
The next release will be distributed this coming weekend and focus on the log homes of Medford Lakes, the southern New Jersey enclave that was born as a resort and grew into a year-round community.
The third release in the series will break the third weekend in January, and highlight Palm Springs, California, with special emphasis on Twin Palms, where acclaimed architect William Krisel launched the look that would establish Palm Springs as America's Mid Mod mecca.
The fourth release will spotlight Bungalow Heaven, an exquisitely preserved neighborhood of Craftsman and Arts & Crafts Homes in Pasadena, California.
The Coolest Neighborhoods will conclude the first weekend in February with a look at Buffalo, New York, the American city with the highest concentration of homes designed by legendary architect Frank Lloyd Wright.
Your Valuable Home – a Popular Podcast
After a seven-year run on regional talk radio, including the top talk station in southeastern Pennsylvania, Your Valuable Home made the transition to podcasting in 2021 to serve a national audience.
Your Valuable Home is sponsored by ProVia®, manufacturer of vinyl replacement windows, entry doors, vinyl siding, manufactured stone veneer, and stamped panel metal roofing system.
Your Valuable Home Podcasts are distributed weekly by the New Pod City Podcast Network to Apple Podcasts and other popular podcast directories. YVH videos are released on the New Pod City YouTube channel.
Ron Melk
Your Valuable Home Properties, LLC
+1 267-261-0291
ron@melkcom.com – ron@yourvaluablehome.net